Introduction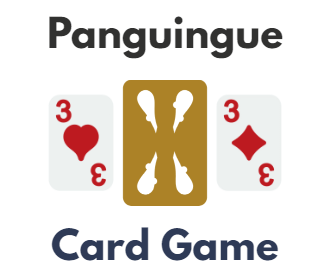 Panguingue, often just referred to as Pan for shorthand, is a Filipino card game that made its way to the United States in the 20th Century following the Philippine-American war, and the subsequent occupation of the Philippine Islands.
The cultural exchange during this period of occupation led to a rise in popularity for Pan in the continental United States. The game was once a mainstay of West Coast gambling venues, but in recent years its representation has dwindled.
This is a terrible shame, as Pan is considered to be an exciting game of skill, as well as a cultural heritage of the Philippine Islands. This article will serve as an attempt, therefore, to revive the popularity of Panguingue, and reassert its position as one of the epitome of card games.
How to Play Panguingue
Panguingue belongs to the Rummy family of games. Panguingue is essentially, a game of Rummy played for money, similar to the tile game Mahjong.
Panguingue is played using its own special deck, composed of multiple standard Anglo-American decks. Players should take 8 standard Anglo-American decks, each containing 52 cards, and remove all 8s, 9s, and 10s from the deck. Jokers should always be omitted.
In the Philippine Islands, it is also common to use the Spanish pattern 40-card deck, as opposed to a modified Anglo-American deck. However, the end result is the same: Players should have a deck that contains a total of 320 cards.
The Ante and Deal
Each Player must pay in an Ante in order to be dealt cards. An Ante is simply an equal, predetermined bet made by each Player at the start of the game, or serving as an "Antecedent" to the game itself.
Once each Player has paid in the requisite Ante, they are dealt 10 cards from the deck, with Panguingue allowing for a maximum of 8 Players in any given game.
First Turn and Forming Melds
The Eldest hand takes their turn first, and then Play continues to the right. During their first turn, Players decide if they would like to Fold, or Play, based on the composition of their initial hand.
Going out on Top
Players who fold are said to be "Going out on Top", and forfeit their Ante to the pot. However, Players that lose in Pan are often forced to make additional payouts, based on the hand of the winner. It might be best to Fold to avoid those additional losses if your hand is not satisfactory.
The aim of the game is to "Go out", forming melds as possible to come closer to this goal.
Melds are combinations of cards that follow special conditions.
Combinations
Combinations are groups of at least three cards that are all the same rank (2-7, J, Q, K, A) and suit. This means a legal Combo would look something like this: 3♠ 3♠ 3♠
Stringers
There are also Stringers, similar to the Poker Straight, which are groups of at least three cards that are ascending in immediate order. Stringers must all be the same suit, or otherwise, all of a different suit, such that a Stringer can look either of these ways: 3♦ 4♦ 5♦ OR 3♦ 4♣ 5♠
Note that Combinations and Stingers formed from Kings and Aces do not need to follow the suiting rules. For example, a Rope of Kings could be K♠ K♠ K♣ or a Stringer with an Ace could be Q♦ K♦ A♠
Next Turn (Regular Play)
Once each Player has decided to play or fold, the Eldest hand once again takes their turn, this time in regular Play.
Players begin their turn by drawing one card from either the stock, or the discard pile. The stock is merely the remaining cards in the deck. Players must always draw the top card.
Afterwards, if Players do not go out, then they discard one card into the discard pile, face up. Play then moves to the next Player to the right.
Going Out
When "Going out", Players have formed melds using all of their cards, including the 11th card in their hand, drawn from either the stock or the discard pile. Players that go out are given the appropriate payouts based on their meld(s), known as "The Beans".
Players that do not declare their beans are not entitled to them, and other Players are free to refuse to pay for beans that were not declared. Players who go out are always paid an additional two-antes worth of money as well as the tops pot, regardless of declaration.
Once a Player has gone out, Players may continue to Play, or fold.
Once at least one Player has gone out, Players may fold before drawing a card on their turn.
Players may not fold once a game has started until a Player has gone out.
Players that have gone out or folded do not need to pay beans for other Players combinations, and only the first Player to go out collects the Tops.
Ending
Once all Players have gone out, or folded, the discard pile and all Player's hands are reshuffled into the stock, and a new game begins, either with the same Eldest Hand or with one chosen by the Players at the table.
Panguingue Rules
The essential rules for the game can be summarized a follows:
The gameplay moves from each Player to the Player on their right, or counterclockwise.
Each Player must pay the Ante in order to be dealt cards. This Ante is known as the "Tops".
The winning Player not only collects the pot of Tops paid in by each Player, but also receives an additional payout based on their hand.
The Eldest Hand is either the oldest Player at the table, or otherwise determined by all other Players to be the first person to take their turn.
Payouts Table
In addition to the Tops, there are special melds that will pay additional units of money, with each "unit" being equal to the agreed-upon ante at the start of the game, when they are declared. These special melds are called "Conditions", also sometimes referred to as "The Beans".
3s, 5s, and 7s are considered to be "Value" cards, and confer special bonuses when melded.
Oftentimes, Spades are considered to be the "Premium" suit one can achieve their Conditions in, and as such payouts for Spaded Conditions are higher than normal.
The following is a payout table demonstrating these conditions:
| Meld | Example | Payout |
| --- | --- | --- |
| King Stringer | J♦ Q♦ K♦ | 1 unit, 2 for Spade |
| Value Rank Diff. Suit | 3♦ 3♣ 3♠ | 1 unit |
| Value Rank Same Suit | 3♦ 3♦ 3♦ | 2 units, 4 for Spades |
| Non-Value Same Suit Combos | 6♦ 6♦ 6♦ | 1 unit, 2 for Spades |
Example Hand
Imagine the following is a starting hand in Panguingue:
5♠ 5♠ 5♠ 10♥ 8♣ 2♠ 9♦ K♥ 3♦ 3♦
This is a very strong starting hand, with 3 cards already pre-melded, and with another meld already possibly formed in the 2♠ 3♦ or the two 3♦ cards.
Furthermore, the prebuilt meld and a meld of three 3♦ cards would both be conditions, and as such will both pay out an additional 2 units on top of going out. This means if this hand is the first to go out, it will take the Tops pot, as well as receive a minimum of 4 additional units.
This is a very strong hand that a Player should definitely play with.
Strategy & Tips
It is best in Panguingue, like in all Rummy games, to be the first to go out. However, Panguingue allows Players to fold at the start of the game. If your opening hand is abysmal, with no prebuilt melds or no near-melds, the best option may be to fold. It is better to lose the single wager of your Ante than it is to pay out large sums to winning Players.
Drawing from the discard pile may be the best option for you if it can complete a meld. However, it is usually best to draw from the stock. Drawing from the stock is random, and there's a greater probability a card you need is in the stock than it is in the discard pile, due to the sheer number of cards in the stock.
Being the Elder Hand is both an advantage and a disadvantage. The Elder Hand has no card to draw from the discard pile at the start of the game, and so must draw from the stock. However, the Elder Hand also has a very slight possibility of going out on their first turn, meaning the Elder Hand theoretically can take the tops before any other Player even has the possibility, even if that other Player also could go out on their first turn.
Also see