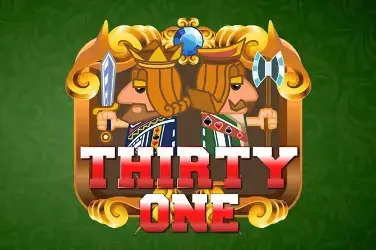 Related Card Games
Information About 31 Online
Play 31, the classic card game, at no cost on Cool Old Games!
With simple rules, 31 is an enjoyable and exciting game for everyone.
Easy browser access through any internet-connected device
Our free platform allows you to start playing immediately without signup or fees.
Mastering the strategy of drawing and discarding cards to reach a total closest to 31 will provide hours of free entertainment.
This game was released in 2021 and developed by Zygomatic. It uses HTML5 technology so it will work fine on any modern operating system and browser.
Quick Instructions
Aim for the top score of 31 points to win.
On your turn, swap any or all of your cards with the open cards on the table.
Your score is the sum of card values of the same suit: Ace = 11 points, Face cards (J, Q, K) = 10 points
Making a "prial" of 3 cards of the same suit scores 30.5 points.
If you pass your turn, other players each take one more turn.
The player with the lowest score at the end of the round loses.
For a more detailed guide see our in-depth rules for Thirty One.
Game Options
As soon as the game starts, you are given the option to either keep your hand or swap it with the 5th hand (the cards on the table).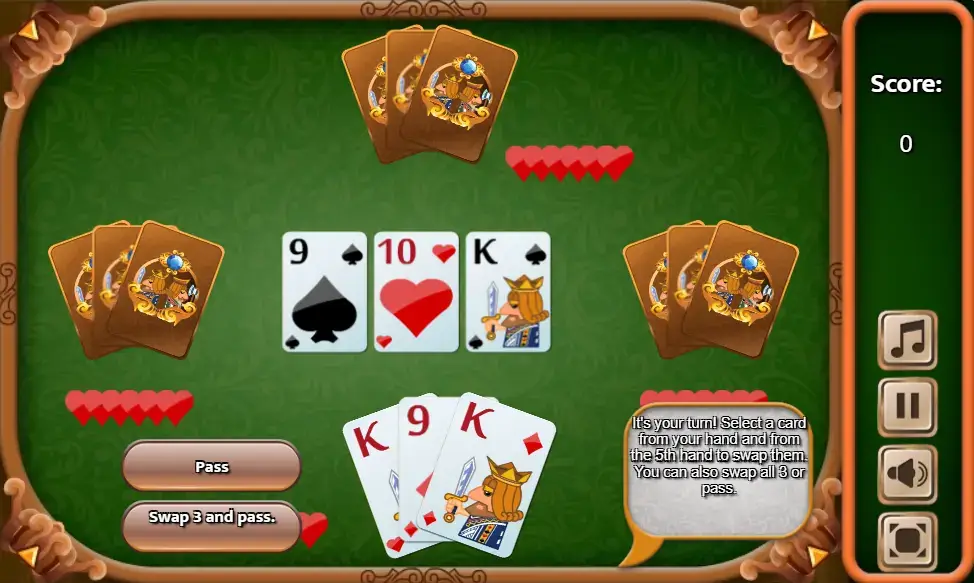 After that, you will have three options for each round:
Swap one of your cards with a card on the table.
Pass (skip your turn and do nothing).
Swap all 3 of your cards with the cards on the table.
On the right side of the screen you will find:
A scorekeeper
A sound button
A fullscreen button