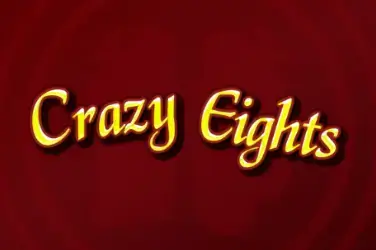 Related Games
Information about Crazy Eights Online
This free online version of Crazy Eights allows you to play on every device, and on every browser. You don't have to download it. Just click the green "Play" button and get started. It is very basic and ideal for players who just want to pass the time without too much strategy involved.
This specific version of the game was developed and released by Zygomatic in 2017.
Quick Instructions
You are matched up against 4 other players and one standard deck is used.
The goal of Crazy Eights is to be the first player to get rid of all your cards.
On your turn, you must either play a legal card or draw a card from the stock pile.
A legal card matches the top card on the discard pile in rank or suit.
An 8 is a wild card. When you play an 8, you may choose the new suit that must be followed.
If you play a legal card, discard it onto the discard pile.
As you can see this online version of the game is very simple since only the 8 has a special effect.
We also wrote a more in-depth guide explaining how Crazy Eights is played with more advanced rules and special card meaning
Options
First of all, let's cover the most important options on the starting screen:
Play: simply start the game.
Help: gives you a short explanation of how to play the game.
High Scores: keep track of other players' best scores as well as your own.
Language selector: at the bottom left of the screen you can select your preferred language.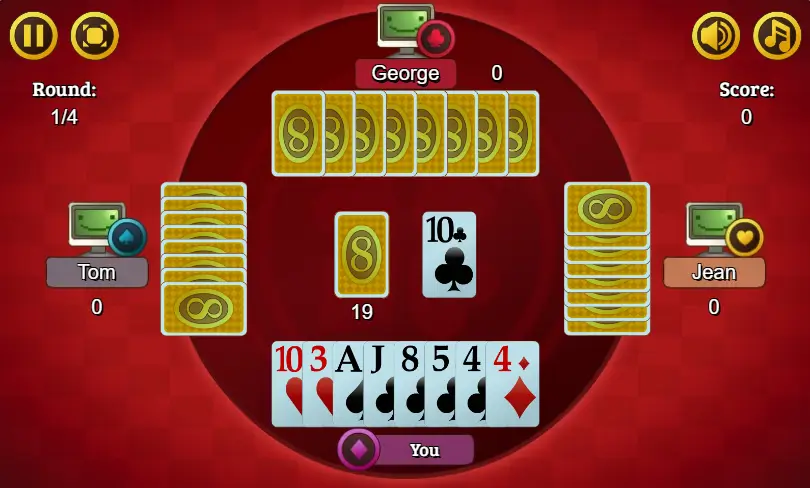 Once you decide to start playing and you are in the game, there are multiple options as well. Starting from left to right:
Pause Button: this pauses the game and brings up a settings menu.
Fullscreen Button: even though we already offer you a fullscreen button on Cool Old Games, you can also use this one.
Sound On/Off Switcher
Music On/Off Button
You May Also Like