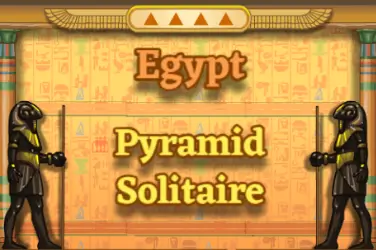 Related Games
Information About Egypt Pyramid Solitaire
Pyramid Solitaire, but in Ancient Egypt! This is a beautiful HTML5 game that works on any device and browser. Your goal is to finish all of the 40 levels and score as many points as possible. You do this by pairing all the cards in the deck which will total 13.
For pairing, your options are Queen-Ace, Jack-2, 10-3, 9-4, 8-5, and 7-6. Kings can be discarded for 50 points.
Be aware that the levels are timed.
In-game options
Once you start the Egypt Pyramid Solitaire game it will show you a starting screen with multiple options. Press "Play" to start the game, "Help" for some rule explanations, and "Highscores" to see the best scores of other players.
Once you decide to play, it will show you the different levels available and your current progress. There are 40 levels in total.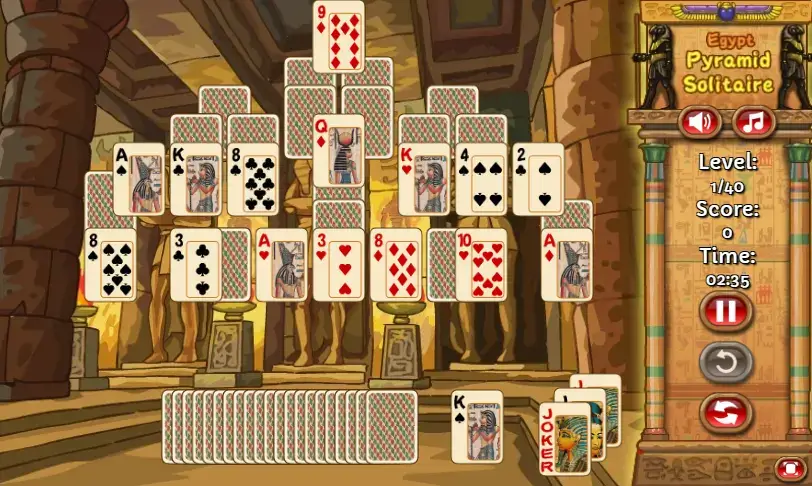 In the game, it's straightforward. You will have a right-hand menu with all the options. These options from up to down are:
Sounds and music switchers
Your current level of 40
Your score
The time you have left
A pause button
A button to undo your last move
Restart the current level