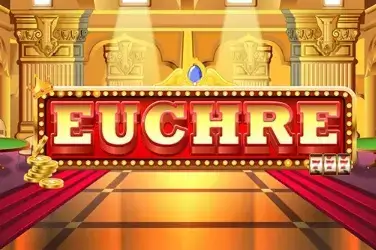 Related Games
Information About Euchre Online
Play Euchre for free with CoolOldGames.com! This trick-taking card game has entertained people in the U.S. since the early 1800s. Now you can enjoy Euchre's exciting gameplay and challenges online.
100% free access: Play unlimited Euchre at no cost. No hidden fees or charges to enjoy the full game.
Quick to start: Play directly in your browser, either on your PC or mobile device. Either way, it's fast and easy to begin.
Ideal for beginners: This simplified version of Euchre is perfect for learning the game. Give it a try!
This is an HTML5 game and all operating systems are supported.
Quick Instructions
This game is played with 4 players in teams of 2.
Each round has 5 tricks. On their turn, players lay 1 card. Whoever plays the highest card wins the trick.
The first team to reach 10 points across multiple rounds wins the Euchre game.
Rules
When using a trump suit, winning 3+ hands claims victory.
Trump card ranks are: Jack of trump, Jack of the same color, Ace, King, Queen, 10, 9.
For non-trump suits: Ace, King, Queen, Jack (if any), 10, 9.
Follow the led suit if possible. Otherwise, play any card from your hand.
For more information see our detailed guide with the rules of Euchre.
Game Options
On the game starts you need to select the trump suit. After that, you have the choice to discard a card and to play alone or not. Then the game officially starts.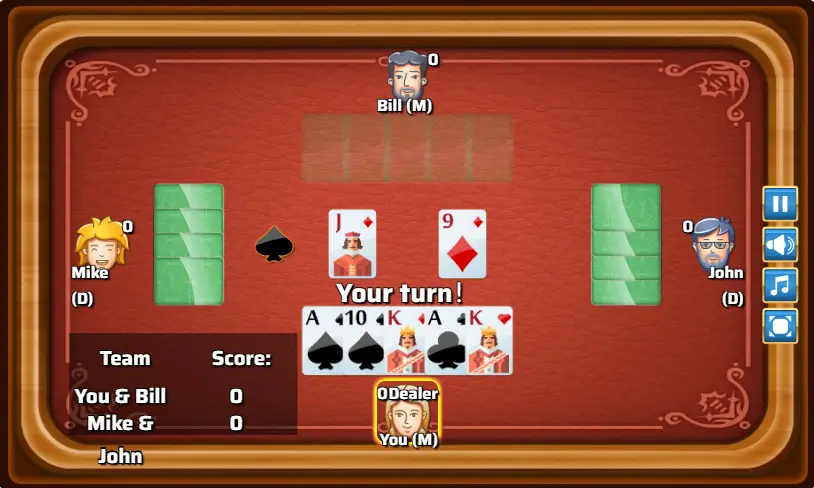 During play, you are able to see your team's score and the opponent's team's score. The number of tricks won per player is also tracked.
The blue buttons on the right side of the screen will give you the option to pause, turn the sound off, and play in fullscreen mode.