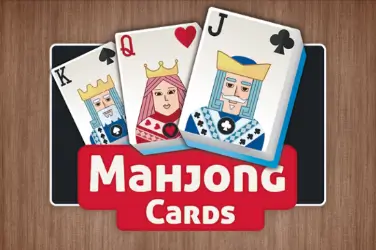 Related Games
Information
Genre
Solitaire Mahjong
Release date
May, 2020
Developer
Gameboss
Platforms
Windows, MacOS, Android, iOS
Technology
HTML5
Quick Instructions
This online Mahjong Cards game is basically Mahjong Solitaire but with playing cards. You try to match two of the exact same tiles. It is very straightforward, as long as the tiles are not blocked from the sides, they can be used to match.
There are no points or scores in this game, you simply try to clear the layout within 8 minutes.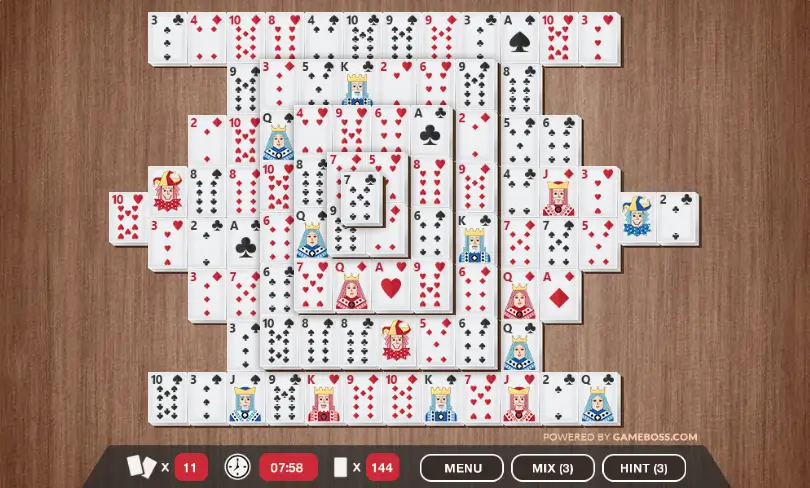 Options
Underneath the game, we have our own "Full Screen" button. In case you love to play with an enlarged screen, that button is for you!
There are no home screen options as soon as you start the game, it starts directly. Once the "cards" are dealt, you will see a bottom menu that has a number of options and buttons. We will explain them to you:
Number of possible matches on the current layout.
Time counter, you only have 8 minutes.
Number of tiles left.
Menu button: allows you to pause the game, start a new game, reset the level, and turn off the sound.
Mix button: lets you shuffle up the current layout, you can only do this 3 times each game.
Hint button: gives you a tip in case you are stuck. Same here, you can only use it 3 times.
This free Mahjong Cards game functions well on every device and browser. There are no strict system requirements whatsoever. If you like this one you may also like the Mahjong Classic game, as it is developed by the same studio.