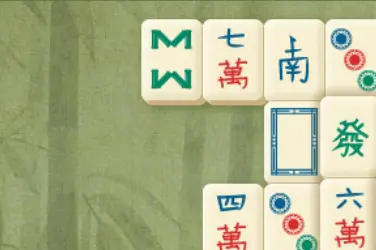 Related Games
Information about Mahjong Classic
Just a no-fuss and classic Mahjong version that works! Simply match tiles and try to empty the layout as quickly as you can. This is an untimed game, however, it does record how long you are taking.
This game uses modern HTML5 technology. This means that it will work out of the box on any device and browser. There is no need to download or install any software. It was developed by GameBoss, the makers of the Mahjong Cards game.
In-Game Options
There is no main menu, the game starts right away. At the top, you will be able to see the number of open matches, the number of tiles left, and how much time you are taking.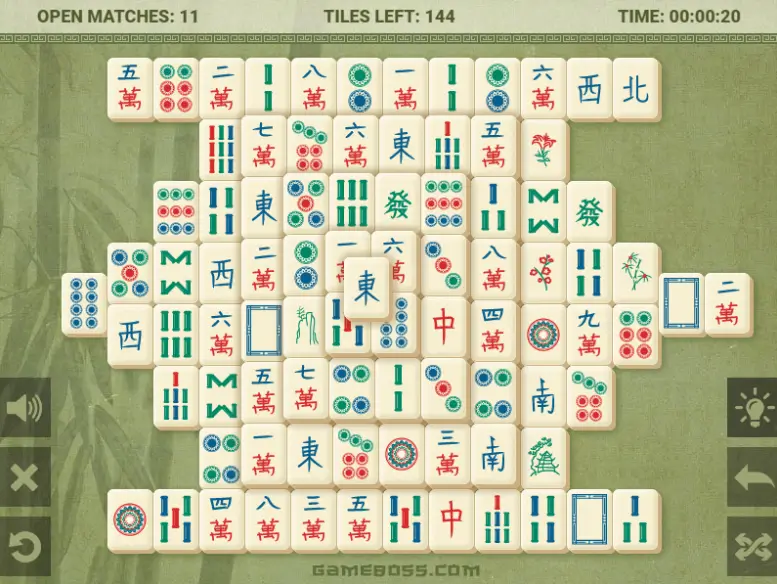 On both sides of the screen, you will find some options as well. Let's start with the left:
Sound On/Off.
"X" button – start a completely new game.
Restart the current game (rewind icon).
Hint button (lightbulb icon). You have unlimited hints.
Undo your last move.
Shuffle the tiles.