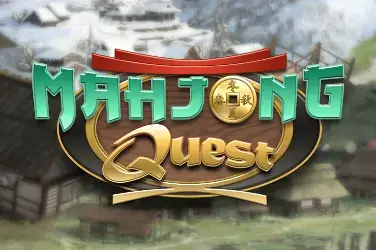 Related Games
Information about Mahjong Quest
Mahjong Quest is one of the most beautifully designed online Mahjong games we have played. Travel to different geographical areas in ancient China and try to complete as many levels as possible!
Some features of this game:
Beautiful design and theme
Great background music
Many levels and variation
Unique tiles with special functions
Like all games on COG, it will work on any device and browser. No download needed.
Routes and Levels
There are four "play areas" in this game. North, East, South, and West. Each of these will have their unique design based on the seasons and geographical locations. You try to complete as many levels as possible in each area while scoring points and earning coins
These areas also have their own rules:
North
Play in a snowy mountain area. This route has all the special tiles available and there is no time limit. Try to match the Ying Yang tiles to end the level!
East
The full Mahjong Quest experience! Play as fast as possible to increase your multiplier score. These games also have a time limit which will be more challenging. You will play at a peaceful forest retreat.
South
Classic Mahjong gameplay without a timer. Play next to the sea in a green environment.
West
Also a classic game, but with a timer. Play in a traditional village during autumn.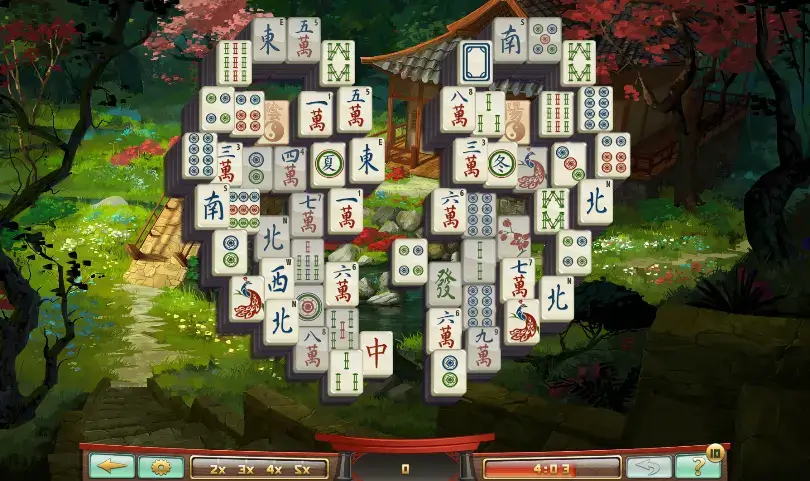 The Tiles
You can match identical tiles, any two season tiles, and any two flower tiles. You can only play them if they are not blocked on the left, right, or top.
Yin & Yang Tiles – match two of these tiles and you immediately complete the level! You will only encounter these in the North and East areas.
Multiplier Tiles – click these to keep the value of your multiplier bar higher. The score of these tiles is 10 times the current multiplier.
Timed Tiles – you will encounter this tile on the East and West routes. Clicking this tile will grant you more time.
Wild Tiles – these can be seen as wild cards or jokers. You can match them with any tile. Only found on the North and East routes.
Walls & Firecrackers – Wall Tiles are unmatchable. However, with Firecrackers, you will be able to destroy the Wall Tiles. Simply select a Firecracker and match it with a Wall Tile. Only found on the North and East routes.
Settings
In the main menu, there is an options button (gear icon). Here you can turn on or off the sound effects and music.
There is also an option to "dim tiles", which means that unavailable tiles show a bit of a shadow or blur, to show you they can't be used yet.
Lastly, there are some rules and instructions.
In-game you will see a menu bar at the bottom of the screen. This includes:
A "back to menu" button
The settings menu
The multiplier
Current score
Timer
Hint (you have 10 hints per level)