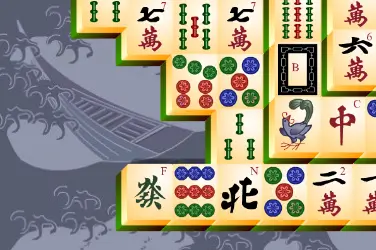 Related Games
Information About Mahjong Titans
Mahjong Titans is a popular Mahjong Solitaire-type game that only uses the standard Turtle layout. This game started out as a Flash version more than 20 years ago. However, it is now upgraded with HTML5 so it can be played on more devices, browsers, and operating systems!
At Cool Old Games you can play this game free of charge without the need for downloading it.
Quick Instructions
The goal of Mahjong Titans is to remove all of the tiles from the board. To remove tiles, you need to match identical pairs. Tiles can only be matched if their left or right side is open.
The tiles come in different types: numbered tiles, season tiles, and flower tiles.
The numbered tiles need to match exactly.
The season tiles and flower tiles can be matched with any other tile from the same group, even if they don't match exactly.
Some key things to note:
Pay attention to both sides of each tile to see if they can match with any open tiles.
Keep clearing matches until all tiles have been removed from the board.
Work methodically and look for opportunities to clear multiple matches at once.
The goal is to remove all the tiles… a nice surprise awaits you if you manage to!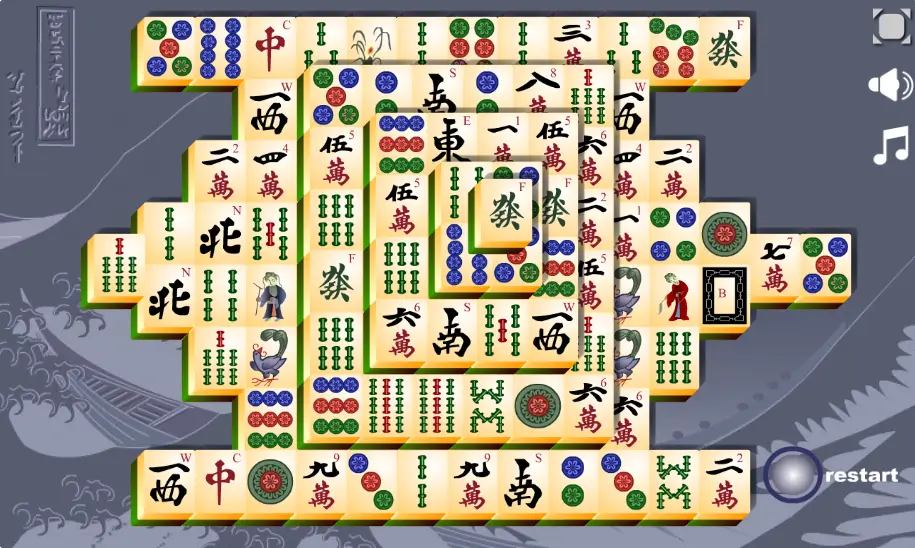 Game Options
The options are extremely straightforward:
A full screen button
A sound switch.
A music switch
A restart button.
Note that we at Cool Old Games also offer our own full screen and restart option right below the game.
Be aware that there is no hint or reshuffle option in this game!