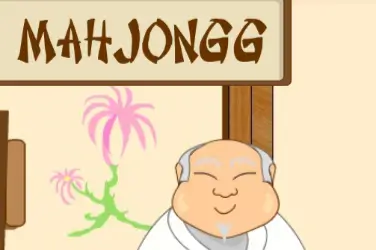 Related Games
Information About Master Qwan's Mahjongg
Master Qwan's Mahjongg is a free online game that can be played directly in your web browser, with no downloading needed. This polished adaptation works smoothly on both mobile and desktop platforms.
The 144 tiles used in the game feature unique Chinese characters and symbols. It is a timed game, giving players 20 minutes to complete as many levels as possible. Match tiles while racing against the clock!
Quick Instructions
Tiles can only be combined if they are the same type and free to move. A free tile has at least one open side and is not blocked by other tiles.
Continue combining and removing matching pairs of free, open tiles until no more combinations are possible.
Flower tiles can be combined with any other flower tile. remove them from the playing field.
Season tiles can be combined with any other season tile.
| Flower Tiles | Season Tiles |
| --- | --- |
| ORC | SUM |
| PLUM | AUT |
| BAM | WIN |
| CRYS | SPR |
Game Options
On the home screen, you will be able to continue to the game, quickly check the rules, or check the high scores.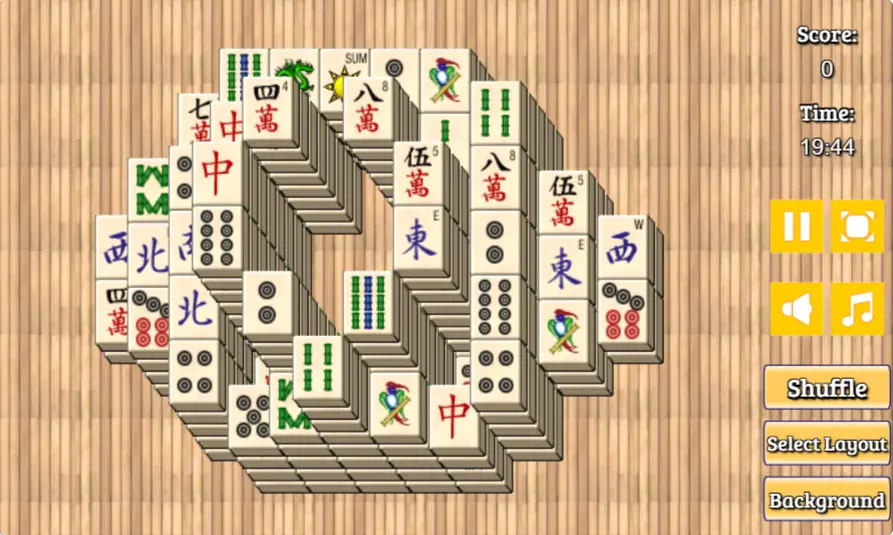 With regard to the in-game options, on the right side of the screen you will find a bunch of them:
A score counter
A time counter
A pause button
A full screen button
Sound and music switches
Shuffle up the tiles
Customizations
The customizations are the best part of Master Qwan's Mahjongg. First of all, you have the choice between 18 different layouts! Lots of different patterns will never leave you bored.
There are also different background designs to choose from. Six in total, all with a different feel and colors.